GUN VIOLENCE:
On May 24, 2022, NINETEEN children and TWO adults lost their lives in Uvalde, TX. We cannot become numb to this tragedy and to every life that is lost to gun violence.
Our children are not oblivious to these senseless acts of violence. However, there are ways to talk about these tragedies to help them cope with the uncertainty and fear of school shootings. Attached are few handouts that may help you navigate these conversations at home:
From SAMHSA: Coping for Traumatic events and Disasters, including Incidents of Mass Violence: Specific Information.
Coping Tips for Traumatic Events and Disasters | SAMHSA
: Tips for Talking With and Helping Children and Youth Cope After a Disaster or Traumatic Event (ed.gov)
The National Child Traumatic Stress Network:
Fact Sheet for teens coping after mass violence
Talking to Children About The Shooting
FORMULA SHORTAGE UPDATE:
The federal government is permitting shipments from European and Australian formula companies into the country. In response to recent shortages, the government has mandated that all U.S. formula manufacturers will receive priority over the resources required to increase production domestically.
There is good news on the horizon! Major U.S. formula manufacturer, Abbott, said on Tuesday it plans to resume production at their facility on June 4, adding that its products will hit the market around June 20.
In the meantime, there are some important things that we want to remind you of:
Never dilute infant formula to make it last – it changes the electrolyte concentrations, can be extremely dangerous to your baby and could result in seizures.
2. Homemade formula recipes are dangerous – the electrolyte concentrations will not be correct and the risk of bacterial contamination is high.
Our other big concern is some Facebook postings suggesting making homemade formula. This is absolutely NOT recommended. The recipes posted are from a time when we did not know enough about nutrition and may not meet your babies' nutritional needs. They can cause electrolyte imbalance such as hypocalcemia (low calcium). They can also have too much salt or other ingredients that could damage your babies' kidneys or liver. Lastly, there is a great chance of contamination resulting in infections.
Healthy Children.org: Is Homemade Baby Formula Safe?
3.Formula from Europe may not be held to the same FDA standards as the ones sold here in the United States.
Please be very careful if buying formula online from Europe. **This is only for online purchases, not the formula shipped to the U.S.** The key points to consider are:
(1) Lack of FDA regulation (2) Shipping and storage concerns (3) Labeling differences especially with language, different definitions of hypoallergenic, and age-based stages. They have different nutritional content for formula from ages 0 to 6 months and then from 6 months to 12 months (4) Formula recall notice delays (5) More expensive without proven benefit
Please read more in the following links:
Healthy Children.org: Is It OK To Buy Imported Formulas Online?
Infants under 12months are not able to tolerate straight cow's milk, goat's milk or other plant- based milk.
Babies under a year cannot receive cow's milk, goat's milk or milk alternatives such as soy, hemp or almond milk, due to babies' nutritional needs. Toddler formula should not be substituted; toddlers' nutritional needs are different from that of infants' needs under a year. Goat's milk formula may be an alternative formula that can be used; it is not a common milk-based formula used in the United States.
WebMD: Is Goat Milk Safe For Babies and Toddlers?
It is fine to use other brands, including store brands/generics, of the same type of formula (milk-based, soy-based, hydrolyzed or elemental) that you have been using – it is important to call us if you are questioning changing to a different type.
If you are currently breastfeeding and plan to use formula at some point, please consider also pumping your milk and freezing a supply as a backup.
If you are expecting soon, and plan to formula feed, we are suggesting that you consider getting a breast pump from your insurance company and pumping breast milk for a period of time to establish a frozen breast milk supply.
You can make choices about how much and how long to pump—storing your breast milk would be a safeguard if you could not find formula to purchase. Our lactation consultant, Linda Rooney can help you make a more concrete plan. Also, your OB/GYN can help you get a breast pump which, in most cases, will be covered by your insurance plan.
Have your extended family and friends be on the lookout for formula when they are shopping. Look on-line at Target, Walmart and Amazon.
This is the time to have your extended family out looking on your behalf when they are shopping. Make sure they know which type of formula is suitable for your baby. If they see it in a store or drugstore, have them purchase it for you.
We have a very limited supply of formula samples in our office now, and cannot distribute it as we had been able to in the past.
IMPORTANT: If you absolutely cannot get or find formula for your baby, consider this an emergency and CONTACT US.
It is a difficult time and we ask for everyone to remain calm. We can weather this storm like all those that have passed before.
For more information, see:
Healthy Children org: With The Baby Formula Shortage, What Should I Do?
The link below contains helpful resources and hotline numbers:
ALLERGIES VS. COVID:
With more warm sunny days ahead, we are starting to enjoy the outdoors again. As a reminder, for those who suffer from allergies, it is time to start your daily antihistamine. You may also need an allergy nose spray and allergy eye drops. If you are unsure if your child is suffering from allergies, please give us a call.
A FOND FAREWELL: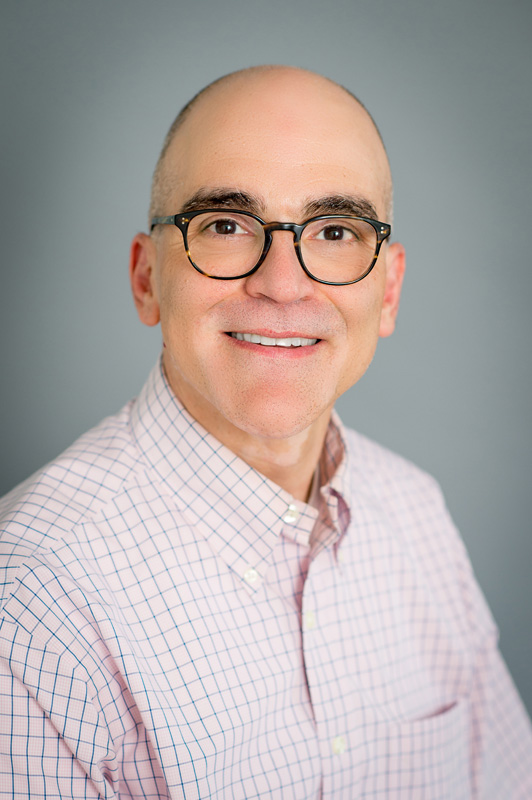 Lastly, we thank Dr. Alvino for his incredible work at Branford Pediatrics and Adolescent Medicine, and wish him the very best in his retirement. May 26th, 2022 was his last day at our practice­---which he has served for 36 wonderful years.
Graduating from a combined six-year medical program at Boston University in 1983, he earned both an BA and medical degree. He went on to complete a pediatric residency at Yale New Haven Hospital in 1986 and became an associate at Branford Pediatrics &Adolescent Medicine in the same year.
He was an absolutely incredible pediatrician to countless children, teens, and young adults. He thanks them all for the many kind words and gifts given to him in the lead up to his last day.
We will miss him dearly, but wish him well as he goes on to his next adventure!
---