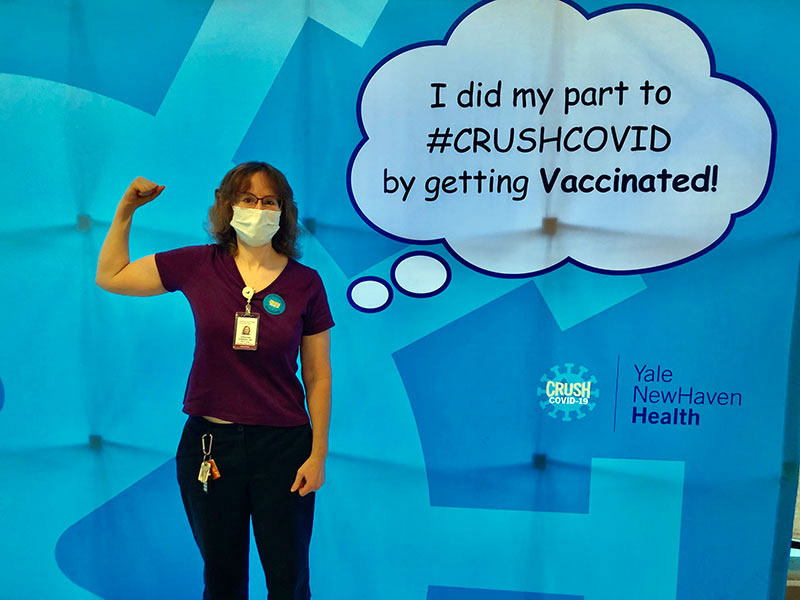 We are excited to share the big news. In addition to Dr. Alvino, the other doctors and staff members have gotten the vaccine against COVID-19. Some of us have received the Pfizer vaccine and some have received the Moderna. We are so excited to start 2021 on the right foot forward.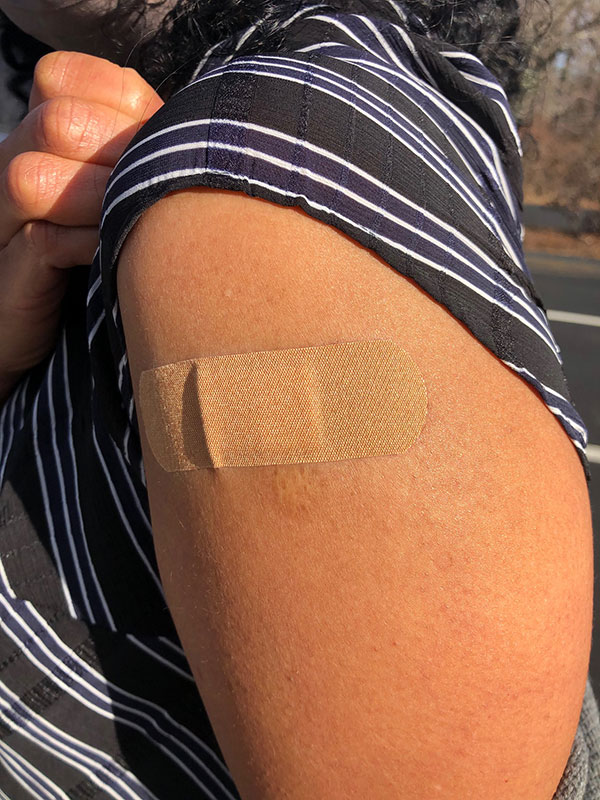 On a personal note, I felt exceptionally proud in getting the Moderna vaccine. In my life, I have been part of now 2 great vaccine movements. In 1973, before travelling as a toddler to meet my grandparents in India, I received the smallpox vaccine. I carry that moment as a permanent reminder with the scar on my left arm. Smallpox was caused by the Variola major virus. It too was spread by respiratory droplets or with close contact with the sores. About 30% of those who contracted smallpox died. In a coordinated effort worldwide, humans were able to eradicate smallpox. The last natural case was in 1977 and the disease was officially eradicated in 1980 as declared by the World Health Organization (WHO).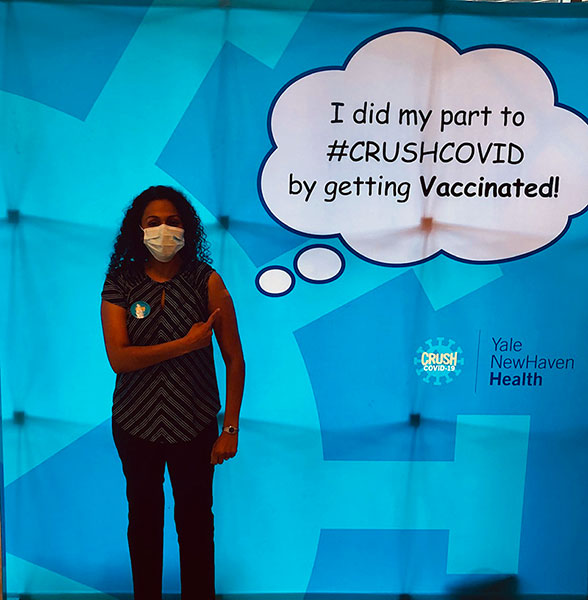 Here we are again. A chance for all of us to make a difference. As physicians affiliated with Yale, we have had the opportunity to listen and learn a lot of about these vaccines. Based on sound evidence, the vaccines are safe and effective. We all were honored and ecstatic that we would be part of the first wave. In follow-up to the shot, the CDC is checking in with us daily about side effects through the v-safe app. We are actively contributing to more data collection. So far, the most any of us have felt are sore arms for 1 to 2 days.
It is important that you and your families have access to information. We will be creating a COVID-19 tab on our website to pass on the knowledge to you. It is our hope that this year we all will be moving closer to ending the pandemic.
—Dr. Sherlet Kurian
---